Beverley McKinnon
Beverley
Portrayed By
Sara Paxton
Full Name
Beverley Elizabeth McKinnon
Gender
Female
Species
Vampire
Date of Birth
November 4, 1990
Age
16
Zodiac Sign
Scorpio
Aliases
Bev
Place of Birth
Belfast, Ireland
Current Location
Forks, WA, USA
Occupation
Newborn vampire
Known Relatives
Joseph Sr. and Mary Ann (parents), Joseph Jr (+4 years), Eliza Jane (+3), Helena (+1), Andrew (-3) and Erin (-6) (siblings)
Significant Other
None
Known Abilities
None
History
Beverley Elizabeth McKinnon is a young woman who was born in Ireland and moved, with her parents and 3 older siblings, plus 1 younger, to the dull town of Forks, Washington, in late 1992, shortly after her 6th birthday. Since her removal from Ireland she has seen many odd things, more so as of late than would be expected. Such is life in Forks.
---
Personality
Bev is a bright and bubbly individual who's almost always cheery. She'll have a smile for almost anyone, with the very odd exception.
---
Relationships
| | | |
| --- | --- | --- |
| Name | Relation | Notes |
| Joseph Sr. | Father | Her father is a harsh, but loving man |
| Mary Ann | Mother | Her mother is gentle and caring |
| Joe | Brother | Bev has a strained relationship with her brother, he's 4 years her senior |
| Eliza Jane | Sister | She is 3 years Bev's senior |
| Helena | Sister | Helena is 1 year older than Bev |
| Andrew | Brother | Andrew is 3 years younger than Bev |
| Erin | Sister | Erin is 6 years younger than Beverley |
| Lacie | Best human friend | Bev's crazy, fashion friendly best friend |
| Carly | Friend | Carly is the last friend Bev made as a human, they had a sleep over. Bev misses her. |
---
Timeline
Late 1996: Moved to Forks from Ireland
2007:

New Friends made: Alice Cullen (who's brother, Emmett, can't cook), and Darcy Bowen, and local rockstar, Ramona.
Ski trip (staff run TP; read the logs); one broken wrist and sprained ankle later.
March: Her and her family took off to Hollywood for a 'vacation' with Alice in tow.
June: Met Isaac Hawkfeather, life's about to get interesting.
October 15: She learns that a walk in the woods was a bad idea, thus ends her human life.
October 19: Finished the process of turning, now a newborn vampire.
---
Additional Information
Her accent becomes more pronounced when she's excited/frustrated
Her older brother, Joe, calls her Beth
---
Pictures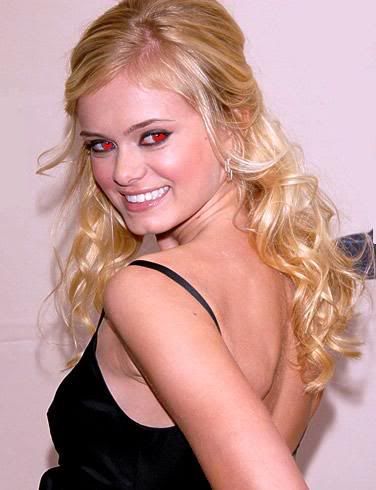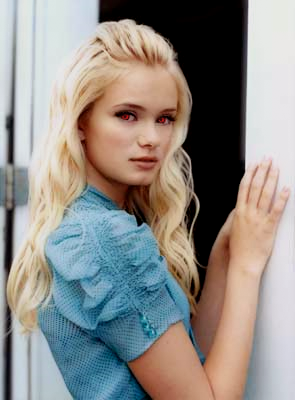 ---
Back to: Characters
page revision: 40, last edited: 29 Oct 2009 06:57